1969 Pontiac Firebird - Purple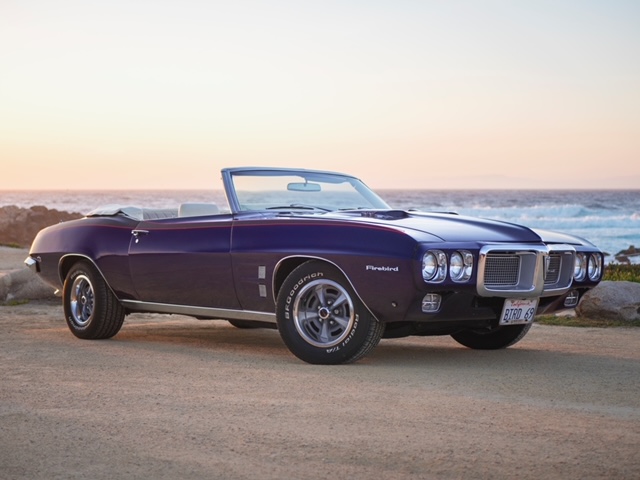 Location: Monterey, CA
Product code: 69FIREBIRD
The urge to add custom styling to an already beautiful vehicle has driven car culture for a century, and this 1969 Firebird convertible follows in that proud tradition.
Sporting a classic coke bottle body paired with distinctive dual hood scoops and Pontiac split front bumper, these first generation firebirds already screamed style. Add a sharp white interior to contrast beautifully with the deep purple paint job, then set it off with pinstriping and gleaming chrome, and you have a recipe for something special.
Don't be fooled into thinking all this beauty is skin deep though. With the fabulous Firebird 400 growling under the hood you'll sound as good as you look, and a sporty suspension and disc brakes paired with that powerful V8 is sure to put a smile on your face.